At Deltaserat no less than nine classes are taught every week from Monday to Saturday. The friendly training atmosphere and high-quality teaching allow for both beginners and advanced members to effectively improve their skills. All classes are taught in English but the trainers speak Dutch as well.
Click here to see our training schedule.
MMA
As the term suggests, mixed martial arts is a full-contact sport in which techniques from a multitude of martial arts are combined to form what some call the most complete combat sport. As both striking and grappling are allowed in MMA, training both aspects is required in order to increase your skills.
Kickboxing
Over the years, kickboxing has become increasingly popular in the Netherlands and the Dutch have proven themselves to excel in the sport. The high quality of training can be experienced at Deltaserat. We offer beginner, advanced and women's classes in which influences from Muay-Thai such as clinching are implemented.
Grappling
Grappling is a close range combat sport in which striking is not allowed. Techniques from sports such as wrestling, judo and (Brazilian) jiu-jitsu are applied to put your opponent in uncomfortable positions that will result in his or her surrender, making them tap out.
Krav Maga
Krav Maga was originally invented as a military fighting system for the Israel Defense Forces. But besides its military purposes, Krav Maga has proven itself to be an effective system for overall self-defense too. Krav Maga training at Deltaserat teaches you to defend yourself in situations that may occur in real-life.
What you can expect
Strength & Conditioning
During our trainings you can expect your heart to start racing and your muscles to get tired. Though it's tough while it lasts, you'll quickly notice that your endurance and strength will start to increase, meaning that it's time to push a little harder. 
Techniques
Our trainers put much effort into teaching you to master a wide variety of techniques in each sport. Whether it's drilling basics or or learning special techniques, there will always be something to work on, making each training exciting.
Sparring
Most trainings end with some rounds of sparring in which you can try out the techniques you've learned. Sparring is one of the best ways to get better and therefore it's an important part of training. However, we like to keep our members safe, so always disclose how hard you want to spar with your training partner.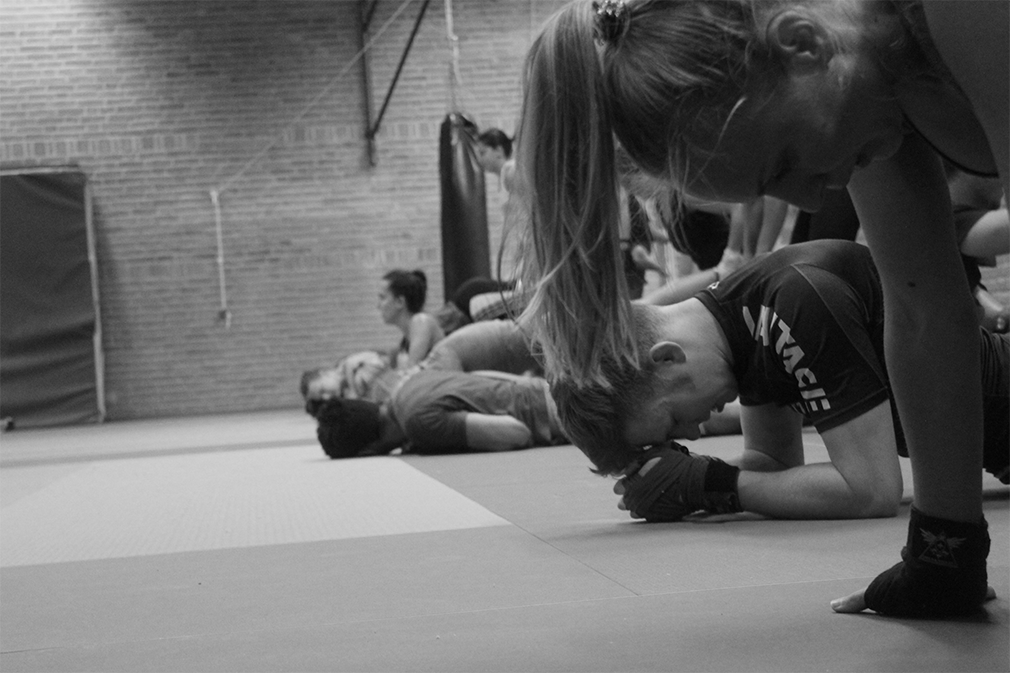 ACLO course
Deltaserat is affiliated with ACLO Studentsports Groningen through which you can sign up for a five-week course in MMA, kickboxing or Krav Maga. Login on their website to enroll for a course.
Trial lesson
Besides the ACLO course we offer the possibility to try out two of our trainings just to try out for free. If you'd like a trial lesson just show up on a training you'd like to try out and let the trainer know that you're there for a trial lesson.

Copyright ©2023 , Deltaserat
CONTACT
Blauwborgje 16
9747 AC Groningen