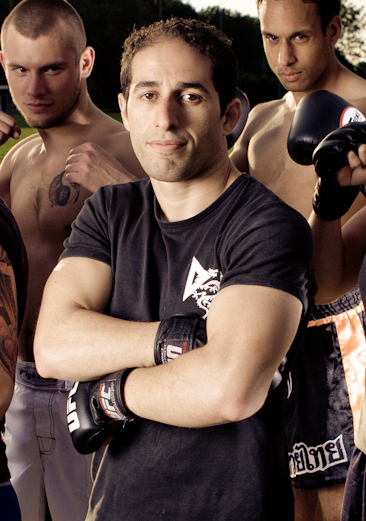 NABIL ABDI
MMA / kickboxing / krav maga
Nabil is the main trainer of Deltaserat. He has been practicing martial arts since he was young and has fought various fights. With passion and enthusiasm he teaches his students five days a week and with full devotion he prepares the fight team for their upcoming fights.
Not only is he trainer of Deltaserat, he is also the founder and has been a key member of the board the first few years.

ROB HEIDENRIJK
Grappling
Rob is the veteran of our associaton. Trainer, president, secretary, there's nothing this guy hasn't done.
For many years he has been active both grappling and fighting MMA matches, learning new tricks and teaching them to us.
Rob not only prefers his moves effective, but also flashy. Want to impress your friends? Rob knows exactly what to do.
Nynke Kooistra
Krav Maga
Nynke, not only takes part in kickboxing competition, but also specializes in self-defence techniques that are useful in real-life situations.
ROLF STOIT
Assistant Trainer Grappling
Rolf too is a veteran, with his flexibility and experience he is able to get out of every possible position in the book. He has experience in MMA and grappling matches, but focuses on training grappling.

Copyright ©2023 , Deltaserat
CONTACT
Blauwborgje 16
9747 AC Groningen