Joining Deltaserat
Being a member of Deltaserat gives you unlimited access to all of our great martial arts classes, allowing you to train up to six days per week. You will be able to learn or improve your martial arts skills in a friendly safe environment, guided by experienced trainers. On top of that, you'll always be welcome to attend all of our social events and internal tournaments. Deltaserat is great for those who like to be physically active during their time as a student. All Deltaserat members form a nice community in which many friendships have been formed and will continue to do so in the future. Becoming a member is possible at any time of the year.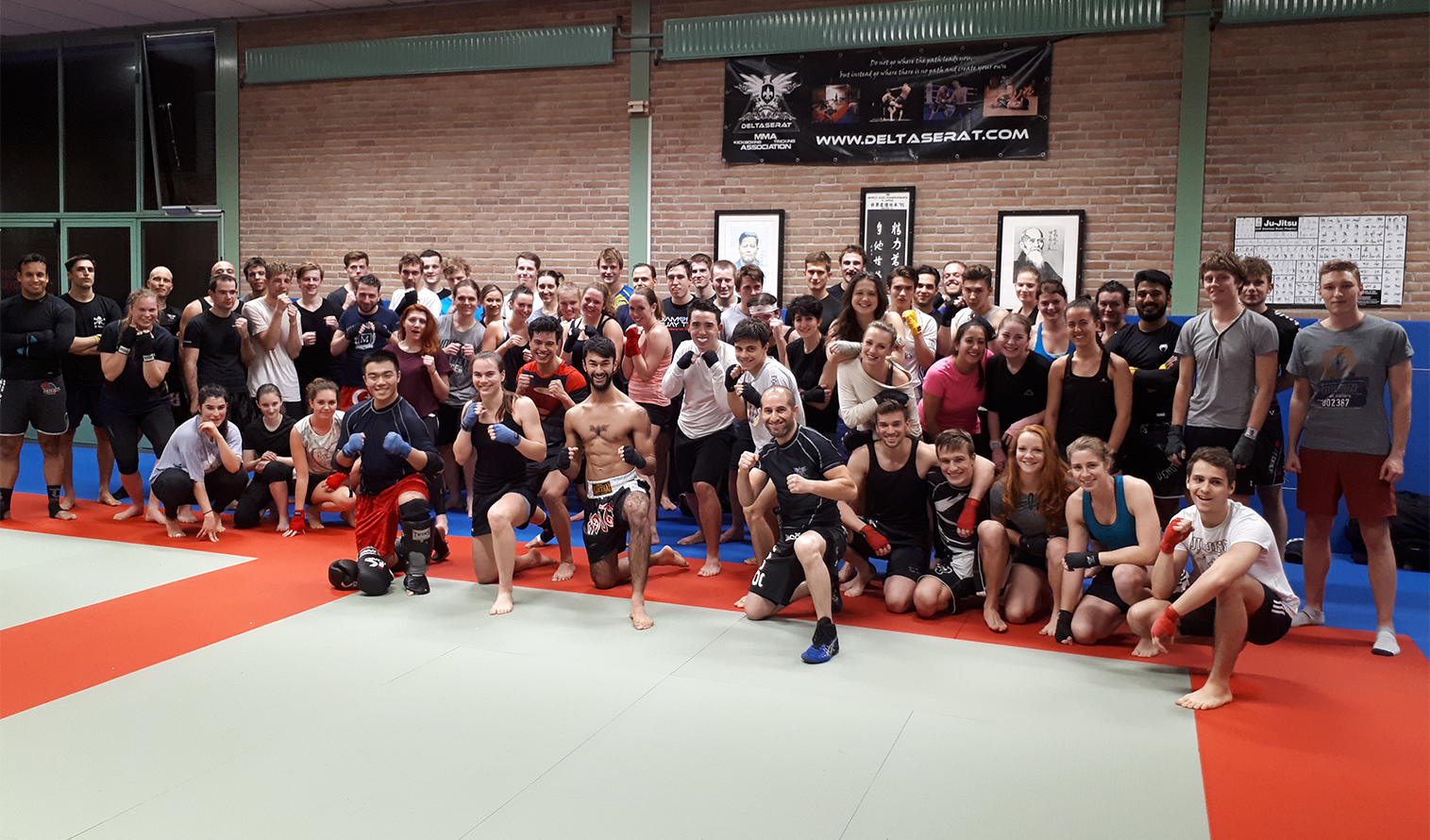 Contribution
Membership contribution is collected by direct debit ('automatische incasso'). Members ought to have a sufficient amount of money on their account at the moment the contribution is debited. Reminders regarding nearing contribution debits will be sent timely per email. Direct debit authorization can be revoked by sending an e-mail to [email protected]. The e-mail needs to be received by Deltaserat at least one month in advance. Contribution will not be restituted without a valid reason. Memberships will be automatically prolonged unless manually discontinued (see information below). 
Deltaserat offers different methods of payment:
Pay per month
Train unlimitedly
€15,- per month 
Direct debit (or Credit Card) on the final day of each month
ACLO
Deltaserat is affiliated with ACLO. Studentsports Groningen. This means that besides a Deltaserat membership all members are obliged to possess an activated ACLO student card or dispensation card. Not having either can result in a €75,- fine. Visit the ACLO website for more information.
Rules of conduct
Inappropriate behavior in or around the dojo will not be tolerated. Examples of bad behavior are: name calling, causing intentional physical or material damage, disrespectful behavior towards members or trainers. The association has the right to refuse further training to members who show this kind of behavior.
Members of other martial arts associations are not allowed unless they have permission from the trainer.
Members are required to be aware of the risks involved with full contact martial arts. We do our best to ensure safe environment conditions for practicing martial arts. Regardless, every member is responsible for their own behavior. The association is not responsible for accidents during or after the training.
Membership cancellation
Memberships are automatically prolonged unless manually discontinued. Cancelling a membership can (only) be done by sending an email to [email protected]. For administrative purposes, attempting to cancel a membership by utilizing any other communicative procedures such as verbal cancellations, replying to news letters, etc. will not be accepted.
More information
See the footer at the bottom of this page for more detailed information regarding our policies.

Copyright ©2023 , Deltaserat
CONTACT
Blauwborgje 16
9747 AC Groningen