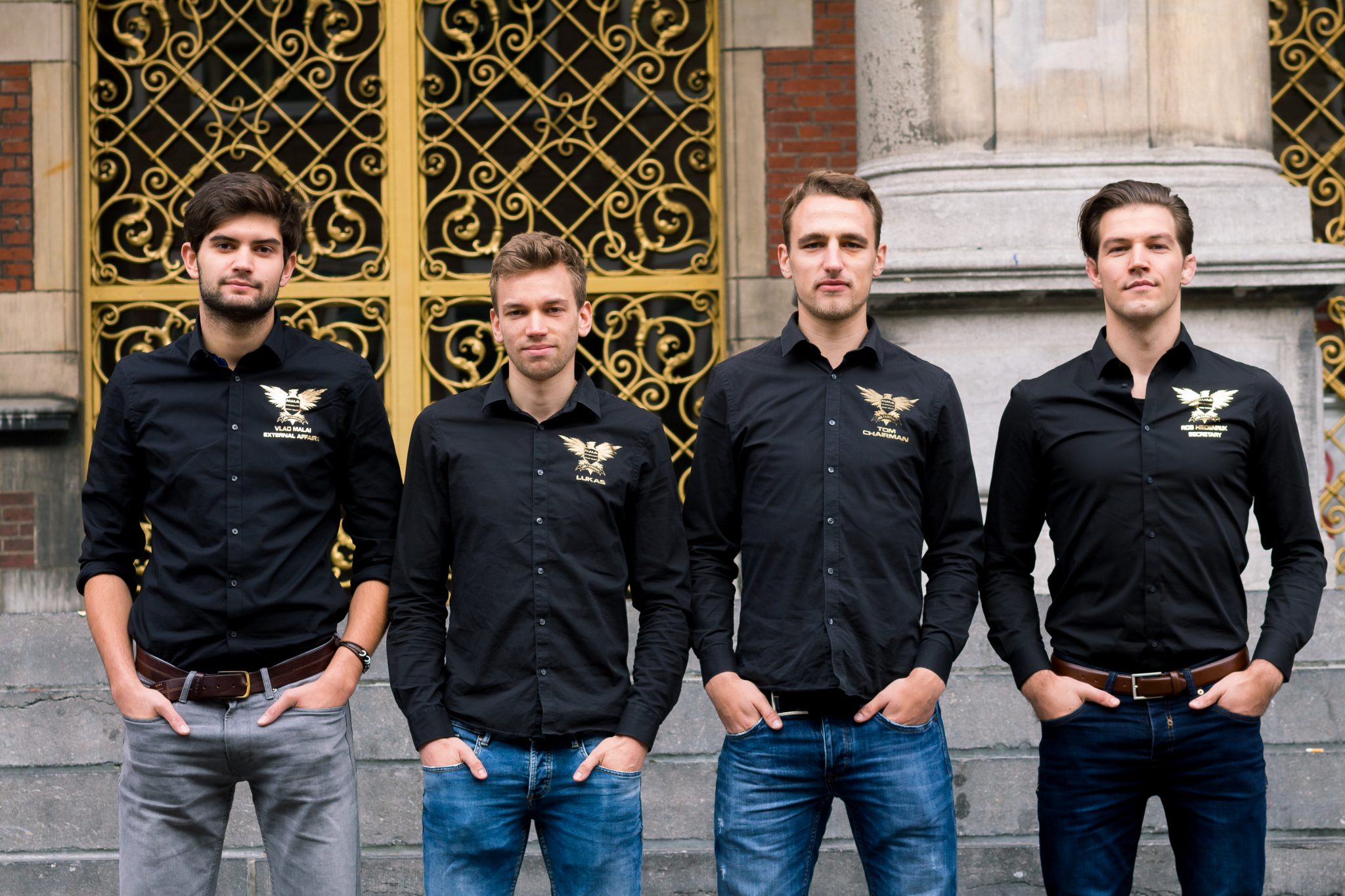 Vlad Malai
In-/external affairs
New to the board, but not new to the club, Vlad will fill the position of internal and external affairs. The Moldovan Terminator will be responsible for communication within the association and with external parties.
Lukas Dekker
Treasurer
Lukas will extend his board activities with another year. Being a member for over three years now, Lukas is slowly reaching the point of no return, after which he'll be obliged to be a member for eternity. As a treasurer, Lukas is mostly responsible for financial affairs within the association.
Tom Jalink
President
Just like Lukas, Tom will continue his activities for another year. Tom can often be caught making incredibly bad puns and spends more time in the dojo than at home. As a chairman he will be leading the assocation and will represent it.
Rob Heidenrijk
Secretary
Veteran Deltaserat member Rob is back in the board. Throughout the years, Rob has been a fighter, teacher and board member of the association. This year he's going back to his initial position in the board. As secretary Rob will mostly manage administrative activities.
2017 - 2018
President: Tom Jalink
Secretary: Chen Wei Xwan Guo
Treasurer: Lukas Dekker
In-/external affairs: Dasha Leshchynskaya
2016 - 2017
President: Rob Heidenrijk
Vice-president: Willard Holthof
Secretary: Toni Hoenders
Internal affairs: Sander Hendriks
External affairs: Sietske Doorenbos
2015 - 2016
President: Rob Heidenrijk
Secretary: Toni Hoenders
Treasurer: Martijn Zuiderbaan
Internal affairs: Chen Wei Xwan Guo
Public relations: Willard Holthof
2014 - 2015
President: Rob Heidenrijk
Vice-president: Floris Wolven
Secretary: Malou Luchtenberg
Treasurer: Martijn Zuiderbaan
Internal affairs: Brendan Jager
Public relations: Willard Holthof
2013 - 2014
President: Martijn Zuiderbaan
Vice-president: Rob Heidenrijk
Secretary: Malou Luchtenberg
Treasurer: Floris Wolven
Internal affairs: Brendan Jager
Public relations: Lindsay de Villiers
2012 - 2013
Chairman: Martijn Zuiderbaan
Secretary: Rob Heidenrijk
Public relations: Isabelle van Ouderaa